Waste Management Equipment
CARDAN Waste Management carries 3 sizes of roll-off bins (15 yard, 20 yard and 40 yard) and selecting the appropriate one for your job is extremely easy. Just contact us if you're unsure which disposal container is suitable for your job and we will be happy to help guide your decision.
We have roll-off bins for rent from 15 cubic yards to as big as 40 cubic yards. We recommend a 15 yard or 20 yard bin for regular household and renovation type waste. If you are disposing of fill (dirt, rocks, concrete, etc.) or construction waste we offer either a 20 cubic yard or 40 cubic yard bin at flat rates. Just contact us if you are not sure what type of bin is right for you and we will be happy to provide advice.
The following is our selection of roll-off bins:

All of our roll-off bins are clean and come with rollers on the bottom so they are concrete and asphalt safe. However, although all our roll-off bins are driveway-friendly, we will also lay down a temporary wood platform for extra protection to ensure no damage to your paved, interlocked or concrete driveway.
Our trucks are designed to drop off bins in very tight spaces, and you won't even need to be home when we deliver it.
Our roll-off disposal bins are very easy to load, many come with double doors that allow you to simply walk right in with your waste without having to hoist heavy items over the high walls.
CARDAN Waste Management also carries 4 sizes of front-end bins
(2 yard, 4 yard, 6 yard and 8 yard):
We have over 50 front-end bins available for commercial and residential waste and recycling.
As part of our flexible monthly service we can conveniently schedule our pick-ups according to our client's specific needs and as often as required.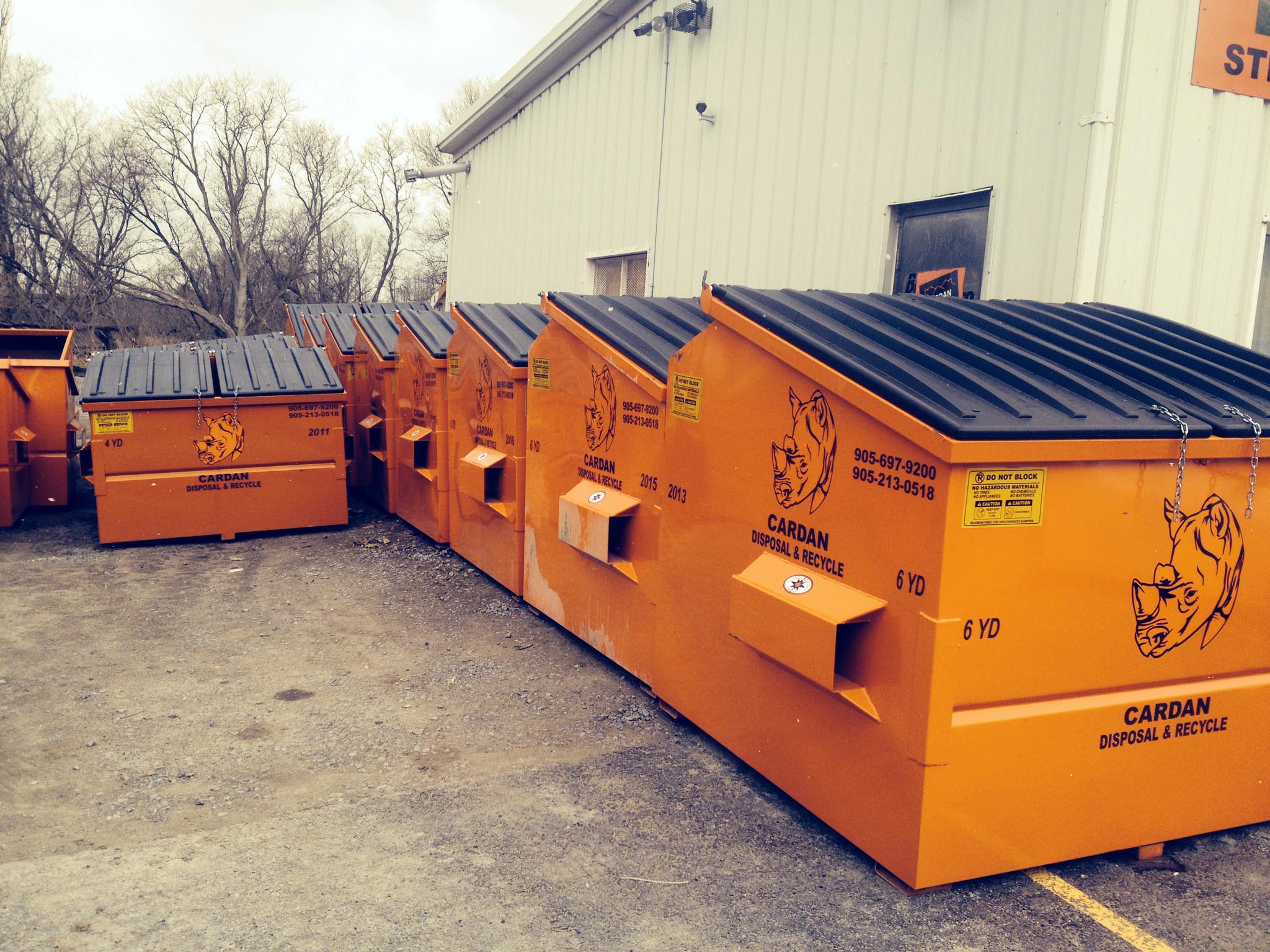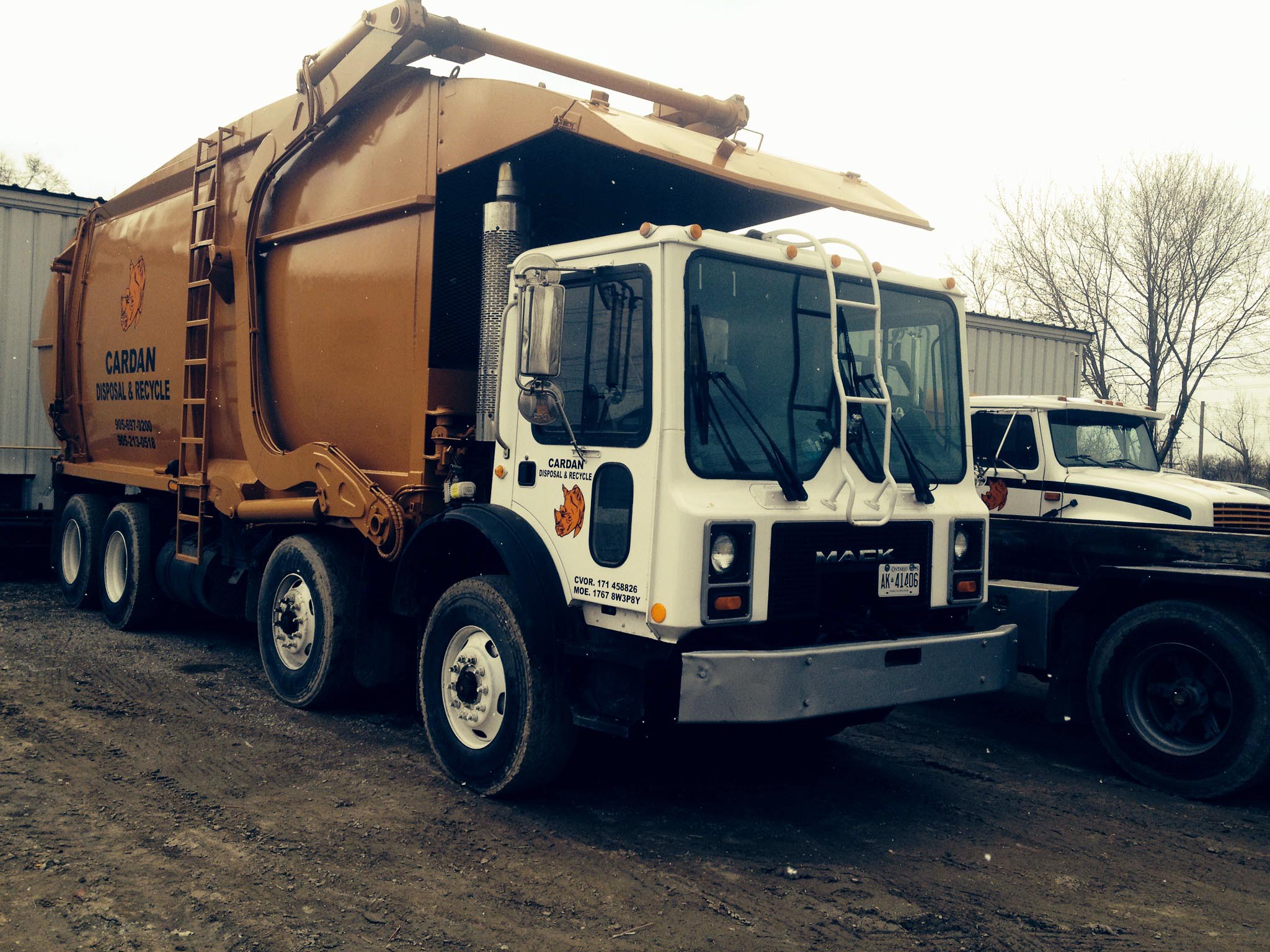 Call CARDAN Waste Management today at 905-697-9200 to get rid of your waste.
Free estimates and lowest price guaranteed!